Site Map

In 2020, the COVID pandemic cancelled most air shows. Some, like Oshkosh, held virtual events. Some aviation museums are starting to reopen slowly. Hopefully people are busy in hangars restoring antique airplanes and readying them for when we can all get out and travel again.
It's no fun to be grounded when you want to fly and explore.
We have had a personal setback too, with some health issues slowing us down.  We don't have the time to check on which venues are still viable and which are things of the past.

So... Post COVID our advice is to check with each air show or museum to see if they are open and operating.  Stay safe.

Think of our site map as a sectional for finding airplanes and airshows.  Every pilot needs a navigational aid.  This is a navigational aid for you as you try to make sense our of site.

We don't claim to have been to most of the museums in the world…
...or to have found all of the cool airplanes that there are to find….
...but we're working on finding as many as we can…
...and we want to share them with you.

I have fun writing about things that capture my imagination…
Because of that, you may find that the pages aren't all that mechanical or scientific or detailed about power plants and things like that. 

We just want to help you get out there and find antique airplanes and fun air shows. 

I've tried to group things in a more or less organized fashion… hope you find what you want.  If not… use the search function in the right column and have fun trying to find it!
You can help too with Your Contributions!

Site Map for Years of Airplane Fun

A few years ago, we started writing year end summaries...  where we traveled and what planes and air shows we found during our travels.
Until I get inspired and catch up, these accounts of some of the aviation museums we found can at least give you an idea of what you can find around the world.
2013 Airplane Fun: Florida, Arizona, Uruguay

2014 Airplane Fun: Virginia, Washington, California, Texas

2015 Airplane Fun: Arizona, California, Spain, Washington DC, Brazil,   Wisconsin (Oshkosh), and Ireland

2016 Airplane Fun: Louisiana, Germany, Wisconsin (Oshkosh). California

2017 Airplane Fun:  Norway, The Netherlands, Oregon, and Canada
2018 Airplane Fun:  Cuba, Baja California, Sky King and D-Day Squadron
2019 Airplane Fun:  Spain, Pennsylvania, California, and Vietnam
2020 Airplane Fun:  Guyana and French Guiana
2021 Airplane Fun:  Even with COVID, Look UP and You'll See Planes

Site Map For Places and Planes

North America
USA

All Things Oshkosh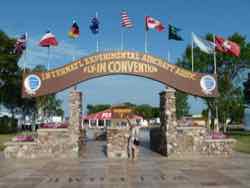 Arizona
California
Florida
Nevada
Ohio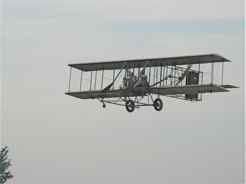 Oregon
Texas
Virginia
Washington, DC
Washington State

Our Great Neighbors

Canada
Cuba
And Across The Pond

Europe
England
France
Hungary
Latvia
The Netherlands
Norway
Poland
Russia

More Of The World
U.A.E.
Brazil
Around The World
This MD-10 flies around the world to teach doctors about eye surgery. 
It's not an antique airplane (though it is nearly obsolete), but a favorite of ours for what they do.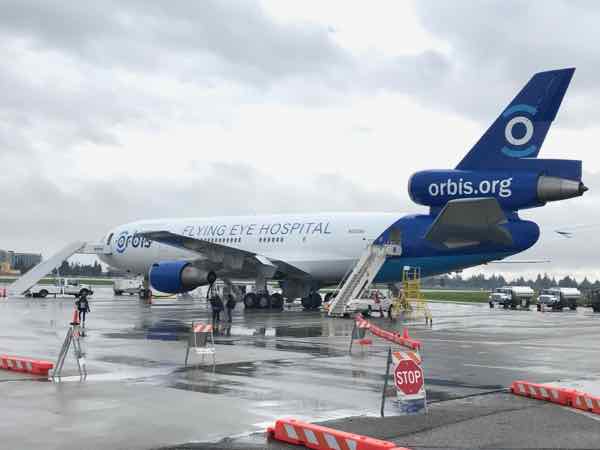 Not so Serious Stuff - Just Plane Fun
From our Just Plane Fun page... Like...
What Is A Furball?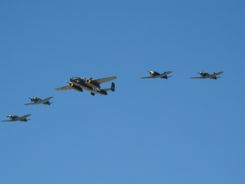 And these others....

Antique Airplanes at the Royal Wedding (2011)
Effective Advertising for An AeroTaxi Service?
Street Cars Of Desire
Yak Attack In Mongolia
Zlin Low Take-off Roll or What?
Best Camera For Flight Demonstrations?
Fly In of a Different Sort
Yak Nose Art makes You Smile
Flying Tigers Wannabe?
Airports In Iceland
PZL-104 Wilga in Estonia

And one that probably should have been here, but got a page of its own:
Prehistoric Flight



Serious Stuff - Nuts and Bolts
Home Page (index)
About Us
Antique Airplane Blog
Antique Airplanes Questions - Contact Us



Have Your Say
Your Contributions
Your Favorite Airshow
Your Favorite Airplane (antique or not!)
Your Favorite Aviation Museum
Your Favorite Flying Story
What Plane Is That?

OK... hope our site map helped make sense of things!

Find 'em, See 'em, Fly,'em! And have a great flight!
Judy and Mark
Curious about what other antique airplanes we've found? Search for more...

But... We'd love to have you share this page or comment on it...  Thanks