Your Contributions About Antique Airplanes
Please Tell Us About Your Favorites
In 2020, the COVID pandemic cancelled most air shows. Some, like Oshkosh, held virtual events. Some aviation museums are starting to reopen slowly. Hopefully people are busy in hangars restoring antique airplanes and readying them for when we can all get out and travel again.
It's no fun to be grounded when you want to fly and explore.
We have had a personal setback too, with some health issues slowing us down.  We don't have the time to check on which venues are still viable and which are things of the past.

So... Post COVID our advice is to check with each air show or museum to see if they are open and operating.  Stay safe.

We've put up this page because we want your help…

We'd love YOUR contributions

Do you know how many antique planes are out there?
…How may aviation museums there are?
Even if we wanted to, we can't see them all

WE NEED your contributions…  …Did I whine enough?


OK...
...If you've found our website...
...then you must love antique airplanes.
With that love of airplanes, then this page is for you....
You probably know about some aviation tidbits that we don't.
Let's make this website interactive!
Tell us about your favorite... whatever... plane, museum, air show...
...and see your page right here online.
Scroll on down to see the categories. You can send all of your friends and family to see it. What fun!
You've seen some of our sentimental favorites...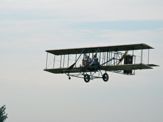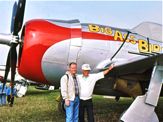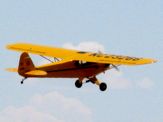 We love antique airplanes and airplane museums and air shows. We built this website to share that love of aviation with you, but we don't have time to see every great plane and museum and air show out there, so...
Now we would like all of you to share your love of aviation with us and your fellow visitors to this website. Together, we can come up with a great place to learn about all the different places around the world to see antique airplanes. Your contributions will be invaluable.
To contribute to this site, simply click on the relevant link below and tell us about your favorite experience with flying, which air shows you love, which air museums we shouldn't miss... and tell us which is your favorite antique airplane... and why.
We'll add categories as we think of them or as you suggest them. If you have an aviation subject that you would like to contribute to, let us know, and we'll see about adding it.

The subject must be aviation related and will only be added if we think it is appropriate. Just use the "Contact Us" page.
Categories for Your Contributions

Don't be shy.
We really do want to hear from you, and honest, it's easy and won't take much time.
Help us get the word out about your favorites.
Your Favorite Antique Airplane



Please help us to help you....


To Our Visitors From Outside The U.S.

We'd love to hear your story especially if you're from outside the United States. There are some great planes and museums out there we don't know about yet. Just scroll up and pick your category. 

You can help us find our next antique-airplanes adventure!  Invite us even, we'll try to show up!

If you think you'd rather set up a website of your own about your favorite antique airplanes, or flying experience, or museums in your country, we'd love to help you do that and link with us. We certainly can't keep up with everything out there all over the world -- even though we'd like to!

So share your passion for airplanes, aviation museums, and air shows here, see a page online.

You might like your contribution so much that you want a site of your own. The more the merrier! Solo Build It makes it easy... if we can do it, anyone can! We'd be glad to help you.

Go ahead, contact us if you have questions.  J & M
Find 'em, See 'em, Fly,'em! And have a great flight!
Judy and Mark
Curious about what other antique airplanes we've found? Search for more...

But... We'd love to have you share this page or comment on it...  Thanks


Learn About Having Your Own Website
Go from Your Contributions to Antique Airplanes Home Page