Your Favorite Antique Airplane
In 2020, the COVID pandemic cancelled most air shows. Some, like Oshkosh, held virtual events. Some aviation museums are starting to reopen slowly. Hopefully people are busy in hangars restoring antique airplanes and readying them for when we can all get out and travel again.
It's no fun to be grounded when you want to fly and explore.
We have had a personal setback too, with some health issues slowing us down.  We don't have the time to check on which venues are still viable and which are things of the past.

So... Post COVID our advice is to check with each air show or museum to see if they are open and operating.  Stay safe.

You must have a favorite antique airplane. We'd love to have you share it with us.
We have an easy to use submission form at the bottom of the page - click here to get to the form quickly.
We do have a favorite old airplane... a sentimental favorite anyway.
Our brother-in-law's 1939 Piper J-3 Cub. You might have guessed that if you followed us on our Cub to Oshkosh trip.
You can still read about our adventure.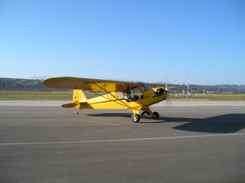 Mark's favorite airplane in Oshkosh 2009 was the Pitcairn Autogiro. It was VERY cool to see it fly!
And here's one…

It's not an antique airplane, but it is totally unique for what it is and what they do around the world.
But enough about us and what we like...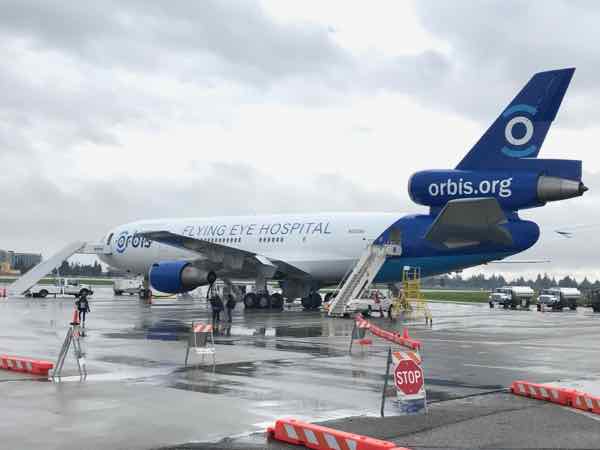 Back To Your Favorite Antique Airplane

Share it with us...
     Where is it?
     What country?
     What city? What airport?
Have you seen it fly? Have you flown it?
Tell Us About All Of Your Favorites... Please

You probably have more than one favorite. Tell us about them all. You can upload just one photo or up to four.
(And you know, even though we call our site antique-airplanes.com, your favorite doesn't have to be all that old... we love them all.)
Scroll to the bottom of the page to see the favorites that others have told us about. You can comment on them if you'd like. Maybe add to their information. We need all the help we can get.
(A quick thank you to the students of Greene County Career Center in Ohio for telling us about their favorite airplanes. They learned how easy it is to submit a favorite!)
Go on... it IS easy...
Do You Have A Favorite Antique Airplane?
If you have a favorite antique airplane, please share it! It could be something rare, or just a sentimental favorite. And it doesn't have to be all that old! Tell us what it is and why you love it.
Your Favorite Antique Airplanes
Click below to see antique airplane pictures and stories contributed by aviation enthusiasts who have visited this page. They love airplanes as much as you do. Read their stories, then please, share your own...


Now wasn't that simple? We all thank you!
Find 'em, See 'em, Fly,'em! And have a great flight!
Judy and Mark
Curious about what other antique airplanes we've found? Search for more...

But... We'd love to have you share this page or comment on it...  Thanks


Return to Your Contributions
Go to Antique Airplanes Home Page