2017 Airplane Fun
Searching For Antique Airplanes To Fly IN

In 2020, the COVID pandemic cancelled most air shows. Some, like Oshkosh, held virtual events. Some aviation museums are starting to reopen slowly. Hopefully people are busy in hangars restoring antique airplanes and readying them for when we can all get out and travel again.
It's no fun to be grounded when you want to fly and explore.
We have had a personal setback too, with some health issues slowing us down.  We don't have the time to check on which venues are still viable and which are things of the past.

So... Post COVID our advice is to check with each air show or museum to see if they are open and operating.  Stay safe.

Our 2017 airplane fun had to wait until half way through the year.  We had a fabulous adventure early in the year on the Silk Road, but that was more about camels and horses than about airplanes!
That doesn't mean we weren't looking for antique airplanes though.

Mark was on a mission to fly in some of his dream planes this year.

Sometimes that just means you have to find a museum or airshow where rides are being offered. 
Rides are never cheap, but…


Sometimes you just get lucky and meet the right pilot who is willing to take you up for lunch and gas money.
(To see more about our 2017 travels in general instead of just 2017 airplane fun you can head over to MouseTours.com.  To see any of these photos in a slide show with a larger size, just click on any of the photos.  Enjoy!)


Planes, Boats and Trains in Norway

We started in Bergen and took the train up through Norway all the way to Bodø.  That's all the way north of the Arctic Circle.  Cool all by itself to be that far north. 

But did you know that there is an Aviation Museum in Bodø?  The Norwegian Aviation Museum has a great collection and is well worth a visit.


FLYING Boat in The Netherlands

On landing in the Netherlands, we drove straight to Lelystad Airport.  We had a reservation to fly on their PBY-5A Catalina!  They actually offer rides all summer.  See more on their website.

The Aviodrome aviation museum is at Lelystad, and as a bonus, you get entrance to the museum with your flight.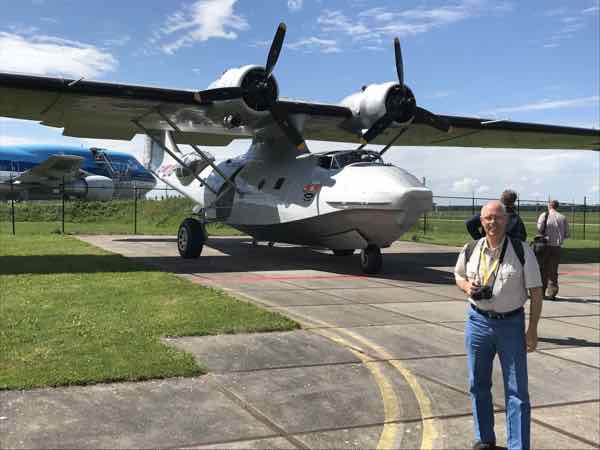 (Now having said that.. shortly after our ride, they couldn't get the nose wheel to come down…. they made a perfect nose wheel up landing…. but…  Repairs are ongoing, and they hope to have her up and flying again next summer.)


Oregon and The Total Solar Eclipse
AND Antique Airplanes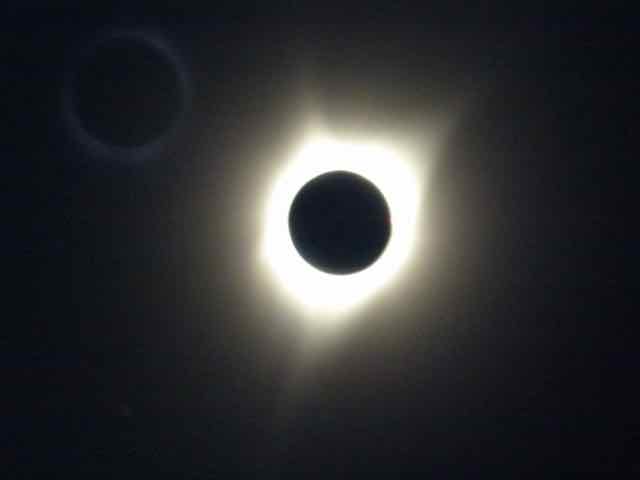 We always look for aviation museums and air shows when we're planning our trips…

…you might be surprised at all the aviation venues you can squeeze in…

…even when aviation isn't the main point of your vacation.

If you're planning to travel anyway, why not find antique-airplanes too?


Madras - The Erickson Aircraft Collection

We camped for 5 nights in a field across the highway from the Madras airport waiting for the eclipse.  Naturally, we spent one day visiting the terrific Erickson Aircraft Collection.  They have some pretty rare aircraft, and they are almost all in flying condition! 


McMinneville - The Evergreen Aviation Museum

Evergreen Aviation and Space Museum is probably best know for housing the Spruce Goose.  They have some good examples of early aircraft and a nice collection up through WWII. 
You also need to visit their second hangar which houses the Space collection and military planes from later eras.


Hood River - WAAAM

The Western Antique Airplane and Automobile Museum, WAAAM, sent us some information about their museum a few years ago.  They sent some nice photos too…. but I've gotta tell you, they didn't prepare us for how great that little museum is! 
We finally got there while we were in Oregon for the eclipse, and we found that we could spend a whole day there.  The planes in their collection are amazing, but there are cars and motorcycles and trucks... something to interest almost anyone!
Take a look at these... and there's so much more!


Canada - Ottawa and Gatineau

The Canadian Aviation and Space Museum

The Canadians greet you with a reproduction of their Silver Dart. In 1909 the original made the first controlled powered flight in Canada.

Hard to get a good photo for you… I mean the plane is sort of like a flying kite… mostly struts and wires… and the ceiling is mostly struts.  Better you should go and see it in person.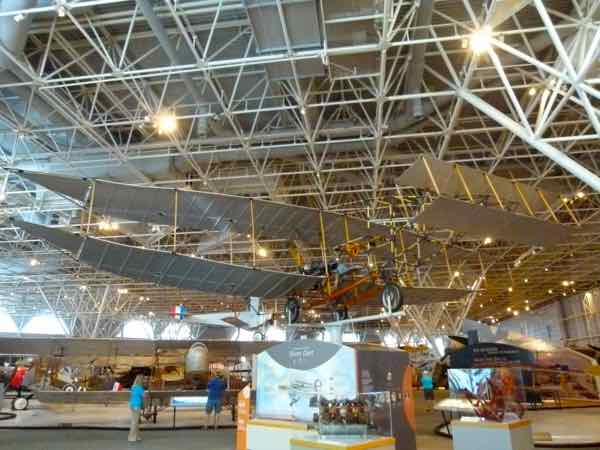 And then they continue to wow you.  I'm not saying this is a great museum, but there are planes in here that Mark says he never even heard of… like the German A.E.G. G.IV  The only surviving example of this aircraft in the world!


Vintage Wings of Canada

Vintage Wings of Canada is a not-for-profit, charitable organization with cool aircraft.  Here are a couple of photos to tease you. We wrote a page to tell you more.

de Havilland Fox Moth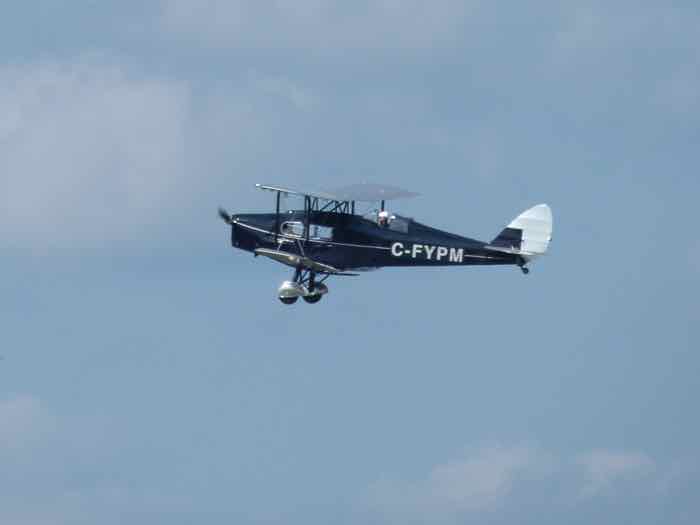 2017 Airplane Fun Was As Always Part of Our Travels

As in other years, some of our 2017 airplane fun was squeezed in to broader adventures.  You can read about some of those over at mousetourstravels.com  
Mark is busy finding new aviation museums and air shows for next year... we might even go back to one in Spain where we ran out of time!  If you'd like to tell us about some of your favorites or 2017 airplane fun of your own, we'd love to hear your stories.

Find 'em, See 'em, Fly,'em! And have a great flight!
Judy and Mark
Curious about what other antique airplanes we've found? Search for more...

But... We'd love to have you share this page or comment on it...  Thanks