Antique Airplanes at WAAAM in Oregon
by Donna
(Hood River, Oregon)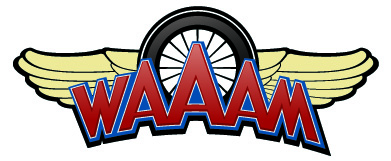 Visit Us At the Western Antique Aeroplane and Automobile Museum
WAAAM is the Western Antique Aeroplane and Automobile Museum.

This is a pretty NEW Museum and boy is it something!

Only 3 years old. 2 acres of hangars. Flying and driving the old stuff. A must see.

70 antique airplanes

112 antique cars and vehicles

You've gonna love it. We're in Hood River, Oregon

WWW.WAAAMuseum.org

Mark and Judy add this...

It's been a couple of years since Donna wrote to us, and we still haven't been there. As we said in our comment below, this was an aviation museum we hadn't heard of... so we asked Donna to send more information. She did and we wrote it up for you.

Read more about WAAAM here, and plan to visit when you can. We're still trying to find time to see them.

Find 'em, See 'em, Fly,'em! And have a great flight!
Judy and Mark
Curious about what other antique airplanes we've found? Search for more...

But... We'd love to have you share this page or comment on it...  Thanks