Your Favorite Aviation Museum
Please Share It With Us
You probably have a favorite aviation museum.
Airshows...
Antique airplanes...
Flying stories...
Aviation museums...
Everyone has their favorite...
And chances are we haven't had time to write about your favorite air museum yet.
Maybe we haven't been there in years...
Or maybe we just haven't had a chance to visit yet.
You've Gotta Help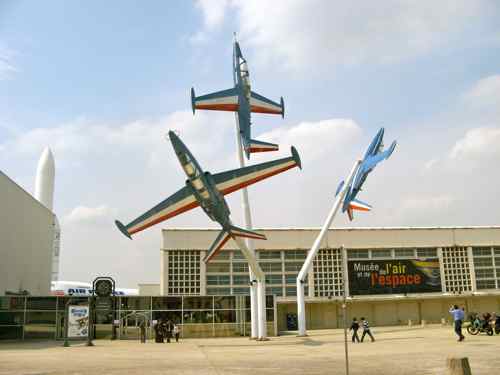 We keep reading and hearing about aviation museums...
...new and established...
that we wish we could get to, but there's just not enough time!
We're counting on you to tell all of us.... that would be us and our readers... about museums you've discovered and liked.
If You're Affliated or Just Visited,
      ...Tell Us About Your Favorite Aviation Museum

If you've just visited a great museum, tell us about it.
If you're affiliated with a museum and want to get word out.... please send send us some info...
We'd love to read about it, and it will help our readers too.
Scroll to the bottom of the page to see if others have told us about their favorites. You can comment on them if you'd like. Maybe add to their information. We need all the help we can get.
Go on... it's easy...
Do You Have A Favorite Aviation Museum?
If you have a favorite aviation museum, please share it! Antique airplane lovers also love airplane museums... we'd all like to hear what you'd recommend.

There are great aviation museums all over the world. Please tell us about aviation museums you're affiliated with or airplane museums you've visited. Why do you like them? What aircraft do they have on display?
Your Favorite Aviation Museums
Click below to see aviation museums recommended by aviation enthusiasts who have visited this page. They love airplanes as much as you do.

Read their about their favorite airplane museums, then please, share your own...

Airplane Museum Belgrade Serbia

Dear Sir, I think that among all presented museums in Europe, Belgrade Airplane Museum is worth to see. You can go on website http://www.muzejvazduhoplovstva.org.rs …
Antique Airplanes at WAAAM in Oregon

WAAAM is the Western Antique Aeroplane and Automobile Museum. This is a pretty NEW Museum and boy is it something! Only 3 years old. 2 acres of …
East Fortune Scotland. Not rated yet
If you are interested in antique / vintage aircraft and you are visiting Scotland you really must visit the Museum of Flight at East Fortune. The …

Now wasn't that simple? We all thank you!
Find 'em, See 'em, Fly,'em! And have a great flight!
Judy and Mark
Curious about what other antique airplanes we've found? Search for more...

But... We'd love to have you share this page or comment on it...
Thanks, Judy and Mark
Return to Your Contributions
Your Favorite Airplane
Go to Home Page