Morane-Saulnier Airplanes
Travel To France For An Air Show?
Photos To Temp You
Morane-Saulnier is a French aircraft manufacturing company. You don't hear much about them in the U.S. That's what we love about attending air shows around the world.
These aviation pioneers were active from the early days of aviation. Aéroplanes Morane-Saulnier was formed in 1911 when aircraft developers Raymond Saulnier and the Morane brothers joined forces.
La Ferte Alais Air Show features several great example of these beautiful French antique airplanes. They even a couple of examples of early ones with only the Morane designation. We had enough fun seeing them at the air show that we thought you'd want to see them all.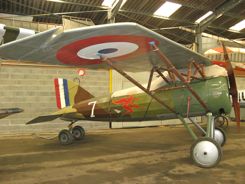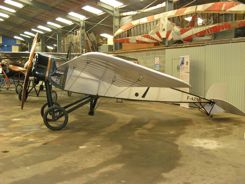 Morane A1 Type XXIX (1911) Morane Type H (1913)
Morane Saulnier MS A1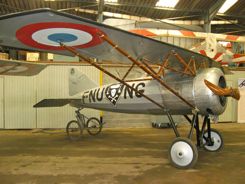 Many of these early planes had parasol-wings. They were primarily reconnaissance, fighter and trainer aircraft.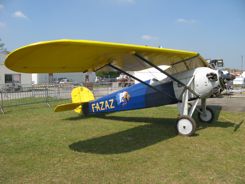 MS 138 (F-AZAI) (1927) MS 185 (F-AZAZ)
It was fun to see some of these old planes in the air... separately and together...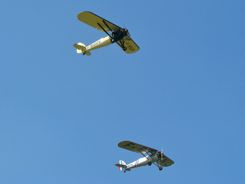 Two MS 317s flying together
MS 317 (F-BCNL) MS 317 (F-BGUV)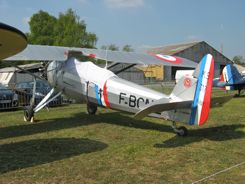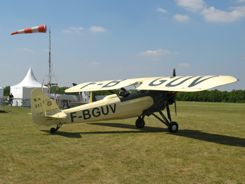 While most were designed to meet French Air Ministry requirements, many became popular sport aviation planes and were later produced for the civil market.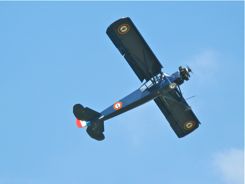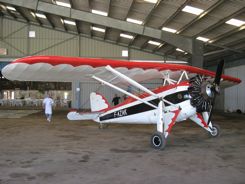 Morane Saulnier MS 502 (F-AZCP) MS-230 (F-AZAK) (1929)

A day spent at La Ferte Alais Meeting Ariens is sure to make you more familiar with these great antique airplanes.
Find 'em, See 'em, Fly,'em! And have a great flight!
Judy and Mark

Return to La Ferte Alais
Go from Morane-Saulnier Airplanes to Antique Airplanes Home Page
Privacy and Legal Policy
But... We'd love to have you share this page...
Use one of the handy "share this page" buttons below. Thanks, Judy and Mark