Ready For A New Adventure?

Follow Your Passion
Who knows where it will take you?
(Look around at where it's taken us!)
Click below to start your own journey


Want To Travel More?

Think you can't afford it?
Check out the great trips and prices at WorldVentures.

  Their DreamTrips are awesome, and if you choose, you can make an income.

Two Ways To Like Us!
Like Our Site Top Left -or-
Like Our Fanpage Below
Thank You!
Calling All Pilots
Please Share!
Write It or Read It




In Your Own Language!



Antique Airplanes
You Might Like
Read About...
Our Cub to Oshkosh Story...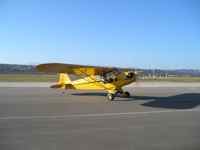 See antique FRENCH airplanes...
Didn't Find It?
Search For It...
During a period when I was stuck at home with a cold, I downloaded a new flight simulator program and planned my first trip. In looking at the map, which

For our 2016 airplane fun we saw aviation museums all over Germany and went to Oshkosh again.

The Meeting of Pentecost Air Show in La Ferte Alais France takes place 50 days after Easter. We've got dates and directions for you here....
Related Searches